Hyperbaric Oxygen Therapy (HBOT) is a medical treatment that involves breathing 100% oxygen in a pressurized chamber. This treatment has gained popularity for its potential to aid in the healing process for various medical conditions.
If you are considering HBOT as a part of your treatment plan, it is crucial to choose the right clinic. In this article, we'll explore factors to consider when selecting an HBOT clinic in San Jose, CA, and the importance of making an informed decision.
The Importance of Choosing the Right Clinic for HBOT
Choosing the right hyperbaric oxygen clinic is important for several reasons. Your health and well-being are at stake, and the choice of clinic can significantly impact the effectiveness of your treatment. Here's why this decision matters:
Safety.

HBOT is extremely safe

. However, all HBOT clinics must comply with relevant safety codes, requiring approval from the local fire marshal and building inspectors. You also want to make sure you have a medical staff on site that is trained, and that they follow protocols set forth by the Undersea & Hyperbaric Medical Society (UHMS).

Type of Equipment:

Some clinics offer what is called Mild Hyperbarics or mHBOT, wherein patients lie in a soft-sided chamber. However, soft chambers have not been shown to heal medical conditions that hard chambers can treat and soft chambers are not approved by the FDA or AMA. Most soft chambers only pressurize to 1.3 ATA and offer up to 31% oxygen. In contrast, hard chambers pressurize to 2.8 ATA and offer 100% oxygen.
At Bay Area Hyperbarics, we choose to use only hard chambers. If you receive mHBOT, you will probably feel better. However, there is no research to show that mHBOT will heal major conditions, nor that it will increase stem cells, stimulate angiogenesis or increase the length of Telomeres, which are a key marker of biological aging.
Treatment Efficacy.

The equipment quality and staff expertise are crucial for the success of your HBOT treatment. At Bay Area Hyperbarics, we offer Sechrist clear chambers, as well as Marine Dynamics metal chambers, both of which are the highest quality chambers. Our technicians are all Emergency Medical Technicians (EMTs), have received significant training in hyperbaric oxygen therapy, and a number are Certified Hyperbaric Technicians.
We have helped heal thousands of patients with conditions such as diabetic foot ulcers and neuropathy, non-healing and problem wounds, compromised or failing grafts or flaps, radiation damage to bone or tissues, concussion, stroke, sudden deafness, sports injuries / athletic recovery. We have also helped hundreds of patients reverse the biological signs of aging.
Comfort and Convenience.

Location, clinic hours, and the overall experience can affect your treatment journey. At

Bay Area Hyperbarics,

we are open seven days per week, from 5am to 8pm weekdays, and longer for urgent cases. We strive to make sure you are treated like family and that you feel cared for all the way through your treatment.

Insurance Coverage.

Understanding the financial aspects of HBOT treatment is also critical. Insurance companies and Medicare cover HBOT to help heal numerous medical diagnoses. Thus,

choosing a clinic that aligns with your insurance plan

can be essential.
At Bay Area Hyperbarics, we work directly with your insurance company to do everything possible to have your treatments covered by insurance. For conditions not covered by insurance, we work with you to make HBOT as affordable as possible.
Factors To Consider When Choosing an HBOT Clinic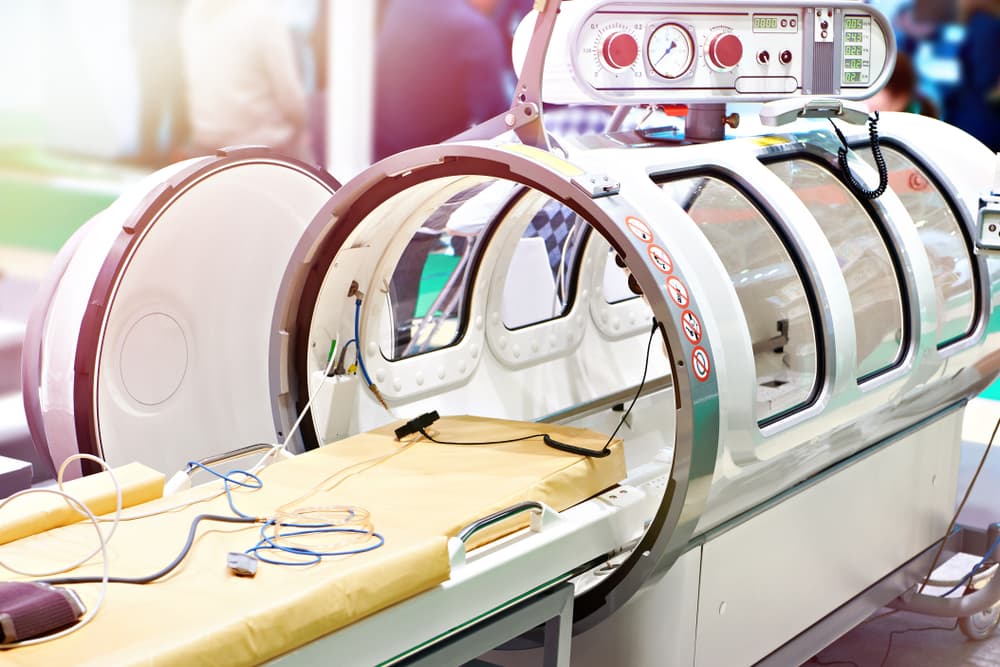 When evaluating HBOT clinics in San Jose, CA, you should consider several key factors to make an informed decision. These include:
Staff Following Protocols Recommended by Medical Bodies
Choosing a clinic that follows protocols recommended by relevant medical bodies, such as the Undersea and Hyperbaric Medical Society (UHMS), and which has technicians who are certified hyperbaric technicians, is important. Following these protocols and having certified technicians ensures the clinic meets safety and quality standards, giving you peace of mind about the care you'll receive.
Experience
Consider the clinic's experience in providing hyperbaric medicine services. Experienced clinics and staff are more likely to have encountered various conditions and scenarios, making them better equipped to address your needs effectively. Bay Area Hyperbarics has provided over 80,000 treatments in its 25 years of operation.
Equipment
The quality and maintenance of the hyperbaric oxygen chambers are crucial. Ensure the hyperbaric oxygen therapy clinic uses state-of-the-art equipment and meets stringent safety standards.
Location
Location matters, as it can affect the convenience of your treatment. On one hand, hyperbaric oxygen therapy is effective in helping heal a number of medical conditions. That said, there are no quick fixes. Hyperbarics requires an investment of time to help you heal.
Often, patients come in for treatment five days per week for several weeks to three months, and each treatment takes up to two hours from the time you arrive until you depart. Therefore, having a clinic near your home or workplace can greatly reduce the stress and logistical challenges of your HBOT sessions.
Testimonials
Reading patient testimonials and reviews can provide insights into the clinic's reputation and satisfaction. This can give you a good sense of the quality of care that the clinic provides. Look for feedback on the clinic's website or online review platforms to help you make an informed decision.
Questions To Ask When Researching HBOT Clinics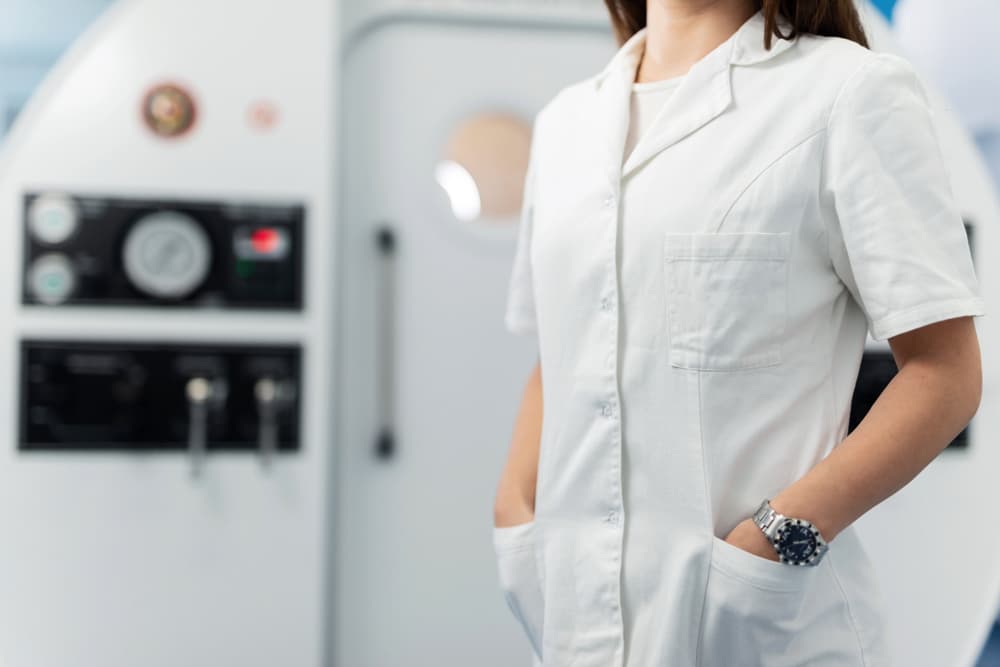 When researching HBOT clinics, there are several questions you should ask, including:
Do Staff Follow Protocols Recommended by Medical Bodies?
Confirm whether the clinic follows protocols published by recognized medical associations, such as the Undersea and Hyperbaric Medical Society (UHMS). This ensures that the clinic meets safety and quality standards and guarantees you're in safe hands.
Our physicians, nurses, and technicians follow the specific treatment protocols approved by Medicare, the UHMS, and leading peer-reviewed research in the field.
What Conditions Does the Clinic Specialize in Treating With HBOT?
Different clinics may specialize in various medical conditions. It's important to choose one that aligns with your needs. Ensure that the clinic has experience and success in treating the specific condition you seek to address. Having worked with thousands of patients over our 25 years, we have helped patients with virtually every condition that hyperbarics is known to treat.
What Is the Staff's Experience?
Inquire about the qualifications and experience of the clinic's staff, including hyperbaric technicians, nurses, and physicians. Experienced professionals can make a significant difference in your treatment outcome.
What Type of Equipment Does the Clinic Use?
Ensure that the clinic uses modern, high-quality, and well-maintained, hard-sided hyperbaric chambers. Also, ensure that the clinic uses medical grade 100% oxygen. Ask about safety features and equipment maintenance protocols to guarantee your safety. All hyperbaric clinics should adhere to strict safety standards.
Does the Clinic Help to Get Your Treatments Covered by Insurance?
Is staff at the hyperbaric clinic willing to work directly with your insurance company to do everything possible to have your treatments covered by insurance? At Bay Area Hyperbarics, we understand that you don't work with insurance companies every day. Therefore, we help you by working directly with your insurance company to help you have your treatments covered.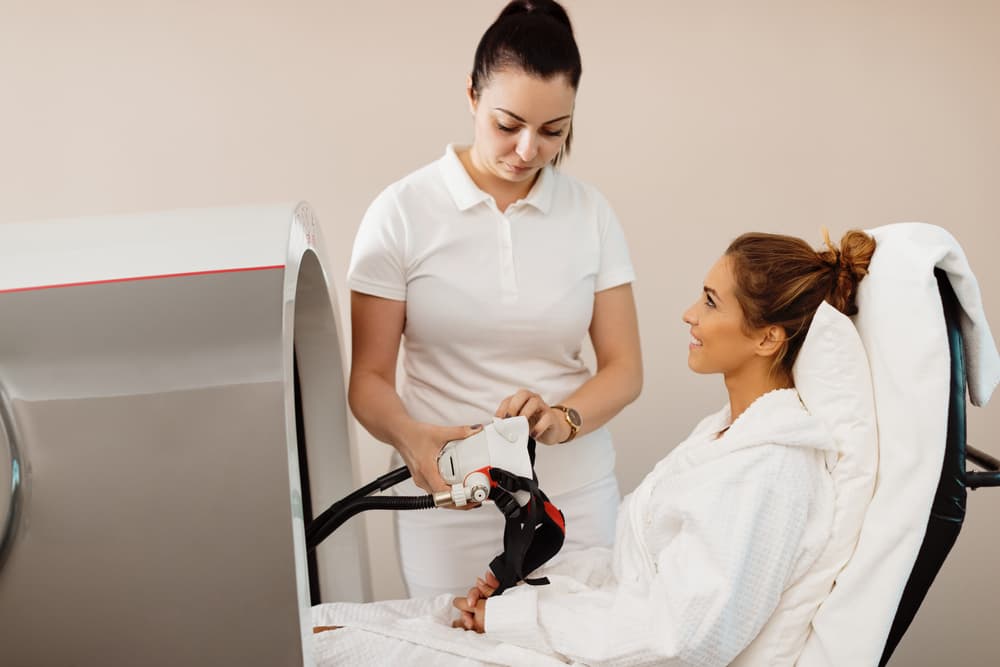 Choose Excellence with the Longest-Running Independent Hyperbaric Clinic in the Country
Choosing the right HBOT clinic ensures you receive the best possible care. To select the right clinic, consider safety, experience, equipment quality, location, patient testimonials, and ask relevant questions.
At Bay Area Hyperbarics in San Jose, CA, we understand the significance of choosing the right clinic for your HBOT treatment. Our woman-owned clinic is the longest-running independent hyperbaric clinic in the country. We are accredited and equipped with state-of-the-art hyperbaric chambers. Our staff includes experienced professionals dedicated to providing safe and effective care.
Contact Bay Area Hyperbarics today to learn more about our services and how we can help with your needs.