Bay Area Hyperbarics is quite proud to announce the addition of a new exceptionally experienced, competent and compassionate Nurse Practitioner to our medical staff:
Suzanne White, BSN, RN, NP
Our goal is to continue to provide you with exquisite care, and to ensure you have all the time you need with a medical providers to help you understand your treatment and progress, to answer any questions you might have, and guide you along your journey with us. From the time you first talk with a member of our staff until you have finished your treatments, we want you to feel our team's ongoing support. Indeed, many of our patients have remarked that we support them like they are a precious family member. This is exactly why Suzanne is here: Because she cares deeply about you and your treatment time with us.
The next time you visit Bay Area Hyperbarics, reach out and ask to meet her. Suzanne will work with you throughout your treatment. She will help you understand hyperbarics and what to expect as your treatment progresses. She will talk with you frequently and communicate with your physician and care team about your progress.
Suzanne White, BSN, RN, NP
Suzanne is a Family Nurse Practitioner with 18 years of healthcare experience. Although new to Hyperbarics, her passion for providing patients with the highest quality of care has been consistent throughout her career. She appreciates in particular that hyperbaric oxygen therapy is a unique and effective treatment that can help patients with a wide range of medical conditions, from chronic wounds to radiation injuries. She is committed to educating her patients about the benefits (and potential risks) of hyperbaric oxygen therapy. She is passionate about her work and takes great pride in helping her patients achieve their health and wellness goals.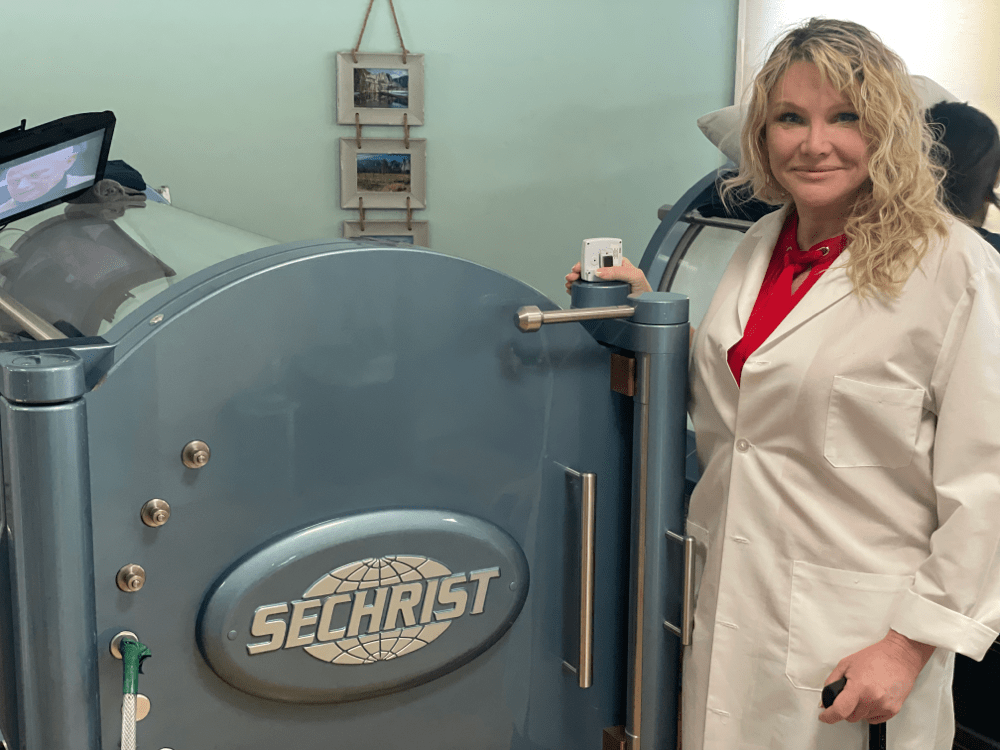 In Suzanne's own words, "I strive to help patients achieve optimal health and wellness through personalized treatment plans and compassionate care. I am excited to share my knowledge and expertise with you and look forward to helping you on your journey to better health. If you are interested in learning more about hyperbaric oxygen therapy and how it may benefit you, I am always available to answer any questions you may have. Please don't hesitate to contact me to schedule a consultation. I look forward to hearing from you soon!"